Soaring With The Wind – Interview with Concordia Quartet and clarinettist Ralph Emmanuel Lim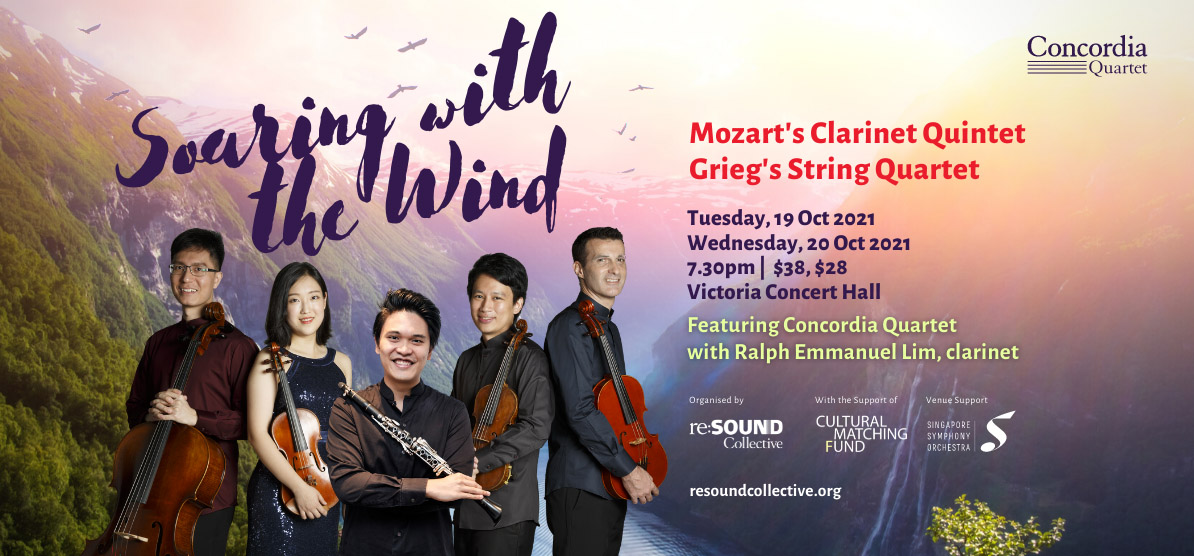 Concordia Quartet with Ralph Emmanuel Lim, clarinet
Tues 19 and Wed 20 October 2021, 7.30pm, Victoria Concert Hall
Mozart, Clarinet Quintet and Grieg, String Quartet No. 1
It has been almost 2 years since The Flying Inkpot first interviewed the Concordia Quartet comprising Edward Tan, Kim Kyu Ri, Matthias Oestringer and Theophilus Tan. Aileen Tang catches up with them and finds out how clarinetist Ralph Emmanuel Lim fits in.
The Flying Inkpot: A lot has happened since Concordia's inaugural concert in February 2020! You were part of Wild Rice's "The Importance of Being Earnest" for example and were all set to play another concert at the Wild Rice Theatre @ Funan before COVID restrictions disrupted that. So how have you all kept yourselves busy and more importantly, kept your spirits up?
Matthias Oestringer: During the big Circuit Breaker in 2020 which happened right after our performances with "The Importance of Being Earnest", we were busy exploring how we could continue working together without meeting in a rehearsal room. After a few frustrating sessions online, each of us from our homes, we finally – together with a technical support team – managed a quite decent connection through microphones and headphones. Rehearsals were continued in this unique way and we even managed to stream a quartet performance, although separated by quite a distance! We also recorded some Vlogs to document our journey on our YouTube channel. After we could meet again in person, we prepared for our September 2020 concert (Concordia Quartet – Back on Stage) which was streamed from Wild Rice Theatre without a live audience!
TFI: I remember tuning in to both of those!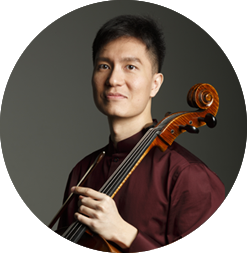 Theophilus Tan: So far I would say I've kept myself busy with quartet rehearsals which fortunately were still able to continue. At one point of time during the heightened alert (HA), we were rehearsing in pairs so I did a Beethoven duo with Matthias and Passacaglia with Edward. The way I kept myself uplifted was to watch interesting videos such as documentaries on YouTube during some free time I had. Of course teaching kept me occupied as well, although it was difficult to teach online.
TFI: When we last spoke, you talked about having to make some sacrifices and giving up some things when you decided to be part of Concordia. Any regrets, given the disruptions to Concordia's plans?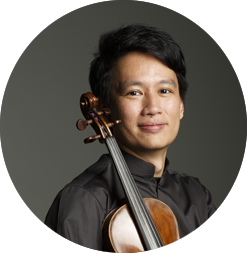 Edward Tan: No regrets, given that everything else I've been involved with has also been disrupted to some degree due to COVID! School concerts were cancelled (including one at VCH I was particularly excited about), orchestral performances and gigs were cancelled, lessons moved online… so there would have been a lot of disruption, Concordia or not. I'll admit to being quite simple-minded about this – I'm continually asking myself if I'm being artistically fulfilled by the work I'm doing. And if I am, then I'm quite happy to do what's necessary to make it work out. And for now I'm fully focused on preparing for our concert on the 19th and 20th of October!
MO: When we first started, I was hoping to cut down on my teaching. That did not really work out as I am also quite passionate about my teaching! I guess I have just become more busy since.
TFI: When the arts started opening up again, the first live performances were understandably chamber and it was heralded as a time to revive chamber music in Singapore. Do you think that has been successful?
TT: Yes, I would say in all honesty to start small and cautiously was a good strategy knowing that tricky times call for careful measures. It also helped boost confidence in the audience knowing that musicians were doing everything they could to make the best out of this whole COVID situation.
TFI: Now that more numbers are allowed back on stage, do you think chamber music is going to be placed on the bench again? Are people preferring to attend symphony concerts, for example?
ET: Speaking for myself, I really miss playing and watching symphonic concerts! Despite playing a lot of chamber music now, I have so much love for the sound of a symphony orchestra and its relatively larger range of colour and dynamics. Now, I think many people are also going to gravitate to orchestral concerts for a while simply because many of us haven't had the pleasure of hearing it live for so long. But it's not necessarily an either/or situation between orchestral and chamber concerts – people are just thirsting for good music and it's something I want to be a part of, both as a performer and a listener.
TFI: Digital productions was a way to keep music making and performing going during the pandemic. Thankfully, we are seeing more and more live concerts now! Do you think audiences have become used to the comfort of watching a digital concert from home? How has digitalisation changed the nature, practice and habits of the arts, perhaps permanently?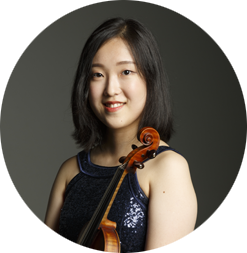 Kim Kyu Ri: I am one who is glad live performances are back! Digital production was a great initiative that artists took when the pandemic struck; it's amazing how quickly everyone adapted to the situation to keep the arts alive. Digitalisation has made us so much more creative and innovative, and it has pushed us to tread boundaries which we would never have thought of doing otherwise! It's also made the arts more accessible, as online performances seem to have taken away some of the notion of arts or classical music being "suited for the wealthy" (it's become no more different from watching Netflix!). Having done a few digital productions ourselves, I must say though that it does get a little tiring to watch online performances one after another. While it is definitely convenient to watch performances in the comfort of our own homes and staying safe at the same time, I do think a lot of us miss the energy, atmosphere and the thrill of live performances.
TFI: I've certainly welcomed the return of live concerts! Let's talk about this concert! The Grieg String Quartet is not very commonly played. What led you to decide on this piece?
KKR: We were actually supposed to perform for an event with a Norwegian organisation quite close to the October performance, so we decided to search for a string quartet by a Norwegian composer! Although the performance was eventually cancelled due to COVID, we loved the piece so it stayed on the concert programme. The amount of energy in this piece is incredible!
TFI: You're joined by clarinetist Ralph Emmanuel Lim for Mozart's Clarinet Quintet. You played a movement of Brahms' Clarinet Quintet together at the re:Sound concert in January this year. Ralph, how do you feel about playing the Mozart Clarinet Quintet this time? Would you have wanted to play the full Brahms Clarinet Quintet with Concordia? Any chance of that happening?
Ralph Emmanuel Lim: I feel honoured to be performing with such high calibre musicians from the Concordia Quartet: watching the way they synergise during rehearsal and performance inspires me. Since we've already done a movement from the Brahms Clarinet Quintet this year, I believe doing Mozart this time round would further expand our repertoire and get to know each other even better. I do look forward to performing the full Brahms Quintet in the near future with Concordia, as well as the possibility of exploring other works, such as the energetic Weber's Clarinet Quintet or Aho's colourful Clarinet Quintet. If they will have me of course!
TFI: Ralph and Concordia, what has it been like working with each other?
REL: To be honest I felt shy and out of place when I first started working together with them on Brahms. But after a few rehearsals, we warmed up to each other and I felt I learnt a lot working together with a professional String Quartet. Now comes a second time with Mozart, and it feels like we've all developed even further musically, both as individuals and ensemble. It's such an honour to share the stage with Concordia once again and I look forward to presenting our Mozart to the audiences!
MO: It was quite interesting to experience how some musical phrases work so much more naturally on a woodwind instrument than on a string instrument – how can we get those arpeggios to be so fluent? Every change from string to string needs to sound as effortless as the clarinet sings it! Ralph is blending perfectly in our sound. He is an excellent musician and we are very happy to work with him again.
KKR: I'd worked with Ralph a few times before this year, so it was great fun to play with him again! It's also great to be working with a non-string player – the way he moves his instrument catches our attention immediately and it's so different from moving our scroll or our head as string players. One circular motion from the clarinet and we are able to catch his phrasing! Of course, this is also only possible because he's an amazing musician.
TFI: Let's be mischievous and use our imagination a little! Would the clarinet here be an adopted member of this string quartet family, someone dropping in for dinner, or a trespasser? (No offence to the lovely people you all are!)
ET: One of the things I particularly like about this Mozart Quintet is how equal the instruments are treated. Thanks to Mozart's masterful writing, every member of the group gets to have their say. However, by virtue of the clarinet's tone versus the relatively homogenous string timbre, the clarinet will always stand out. I see the clarinet here as one of those distant relatives you occasionally see at family dinners who is well-loved, has a joke or anecdote for every occasion, and who maybe loves talking a little bit too much – no offense to Ralph here either!
REL: Yes please jio me for dinner. I love food!!
Tickets for Soaring With The Wind are available from SISTIC
3,641 total views, 2 views today